Job Opening: Assistant Director for Teaching and Learning – July 2023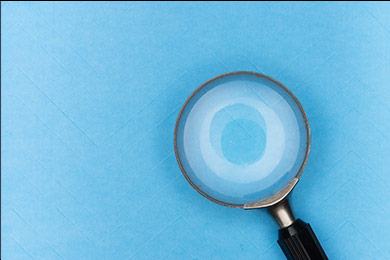 Overview
The Teaching + Learning Laboratory (TLL) is part of the Office of the Vice Chancellor.
Its mission is to partner with MIT educators to create a reflective educational environment where students are academically challenged, actively engaged, and personally supported. TLL serves as a resource for educational innovation and works to further the understanding of effective teaching in science and engineering. The Assistant Director for Teaching & Learning will work with the Director and the Associate Directors, and in particular with the Associate Director for Graduate Teaching, as well as with MIT faculty and graduate students on TLL's programs and services that support TLL's mission.
Characteristic Duties and Responsibilities:
The Assistant Director for Teaching & Learning will contribute to TLL's ongoing programs and activities, as well as develop new services as needs arise. Specifically, they will:
Work with MIT educators (faculty, teaching assistants, and other instructional staff) to support teaching and learning through the implementation of research-based practices and pedagogies via workshops, individual consultations, and classroom observations.
Monitor current developments in higher education STEM teaching and learning; serve as a liaison between the STEM teaching and learning community and MIT.
Develop and disseminate resources for MIT educators highlighting evidence-based classroom practices and findings from the learning sciences.
Design workshops to meet articulated and perceived needs of the MIT teaching community, including workshops on teaching-related career development in collaboration with Career Advising and Professional Development.
Along with others in TLL, contribute original content to continuously update and improve TLL's website.
Work with the Associate Director for Graduate Student Teaching to help coordinate and offer TLL's Certificate Programs for graduate students and postdocs: the Kaufman Teaching Certificate Program (KTCP) and the Graduate Teaching Development Track series.

Maintain the Canvas blueprint sites.
Participate in the participant selection process with help from the Administrative Assistant,
Teach workshops in both programs.

Work with the Associate Director for Graduate Student Teaching to support the Teaching Development Fellowship Network:

Work with departments to identify and support fellows.
Serve as mentor to fellows participating in the program.
Assess the efficacy of fellows' events and the program overall.
Continuously iterate and improve the support resources for Teaching Development Fellows.

Co-facilitate the design and delivery of the TA Days workshop series:

Coordinate external presenters.
Manage the TA Days Canvas site and other technical support resources.
Teach workshops within the series.
Distribute TA completion data to relevant departments.

Hold individual consultations on teaching with graduate students and other members of the MIT community. Help build a network connecting resources among academic departments, TLL, and other campus units that support graduate students.
Independently and/or together with members of TLL's research and evaluation team, engage in the evaluation of educational innovations and assessment of student outcomes to provide constructive, practical, and informative feedback to educators.
Supervision Received:
The Assistant Director for Teaching & Learning collaborates with the Director, Associate Directors for Teaching and Learning, and Associate and Assistant Directors for Research and Evaluation. They are supervised by the Associate Director for Graduate Student Teaching and report directly to the Director.
Supervision Exercised:
The Assistant Director for Graduate Student Teaching may work with, mentor, and supervise undergraduates and graduate students on short-term projects and initiatives.
Qualifications and Education:
Preference will be given to candidates with a Ph.D. or Ed.D. in an appropriate field, such as engineering education, science education, or a STEM discipline. Additional qualifications include at least 3 years experience in educational development or a related field; experience in college-level teaching; demonstrated knowledge of the issues, best practices, current research, and innovations in STEM higher education, including those related to equity and belonging; ability to work collaboratively; excellent writing and presentation skills; talent for listening carefully and communicating tactfully; ability to work in a high-pressure environment with a minimum of supervision. Demonstrated knowledge of and experience with qualitative and quantitative research methods, a plus.
Candidates are expected to be available to lead in-person workshops and seminars; will need to be on campus 1 -3 days/week at minimum, depending on demand.
This position is hybrid with a blend of remote and on-campus work. The Assistant Director is expected to work on campus 1-3 days per week to fulfill seminar, workshop, classroom, and other in-person commitments.
The Teaching + Learning Lab deeply values diversity, equity, and inclusivity in our work and the broader perspectives of our staff. We encourage people of color, first-generation college graduates, and other underrepresented groups to apply to this role.
Salary range: $75,000-90,000
Interested applicants should apply through Careers | MIT Human Resources > External Candidates > search for position #22990.