ESL TA Panel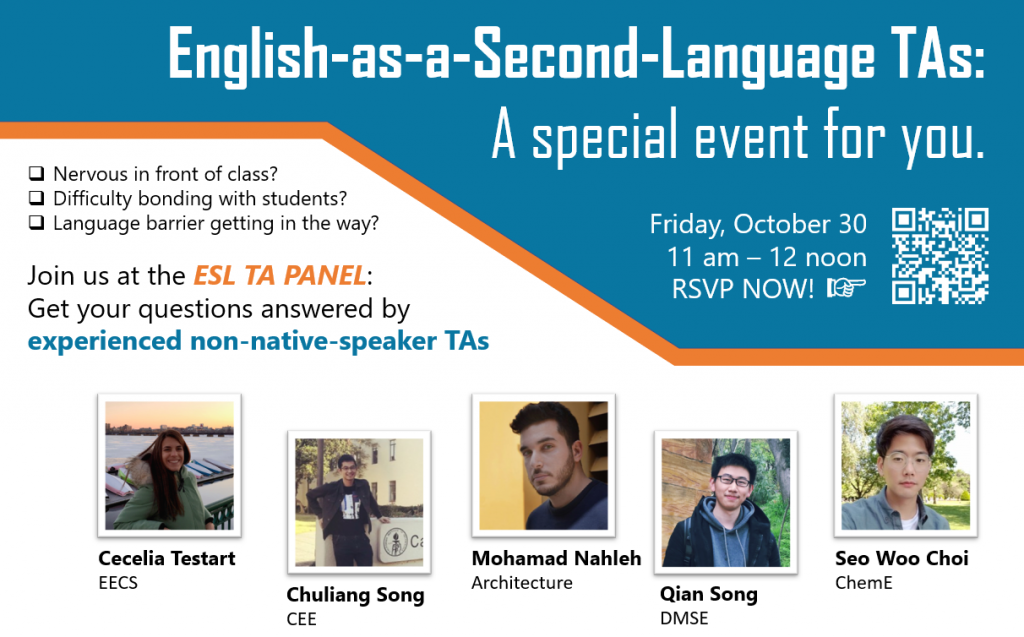 October 30, 2020
at
11:00 am
–
12:00 pm
If you are TAing or will TA in the future as a non-native English speaker, we are hosting a panel discussion for English as a Second Language (ESL) TAs, in which experienced ESL TAs will share their stories and answer your questions on teaching. Panelists will share how they overcame challenges the same challenges you may facing now to become effective educators.
In the meantime, please submit your teaching-related questions on Sli.do here, and the panelists will discuss them at the event.
Also, 3 attendees (chose at random) will receive a copy of the highly recommended book: Small Teaching: Everyday Lessons from the Science of Learning.
Panelists: Cecelia Testart (EECS), Chuliang Song (CEE), Mohamad Nahleh (Architecture), Qian Song (DMSE), Seo Woo Choi (ChemE)