How the Pandemic has shaped Leading Universities' Integration of Digital Learning

How the Pandemic has shaped Leading Universities' Integration of Digital Learning
January 21
@
5:30 pm
–
6:30 pm
EST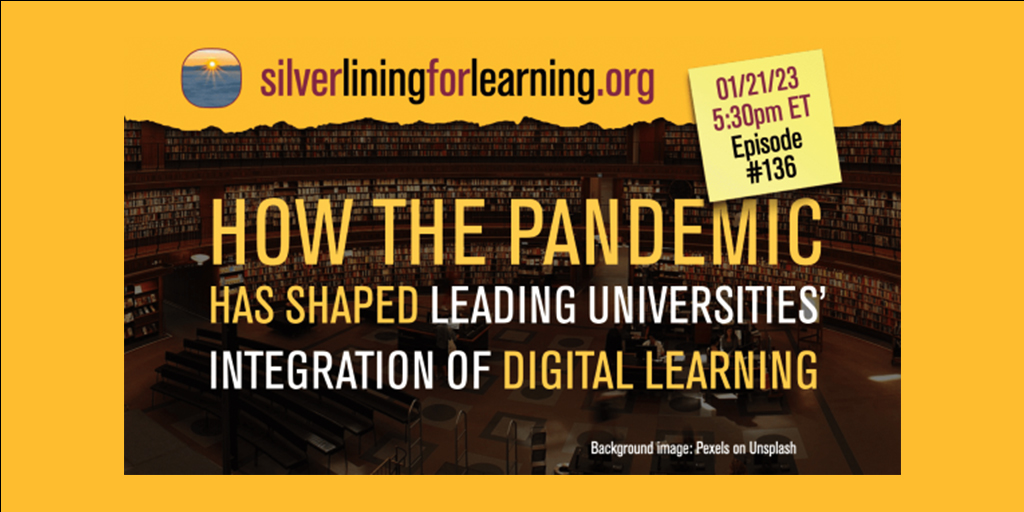 How the Pandemic has shaped Leading Universities' Integration of Digital Learning with Bharat Anand, Cindy Behrtram, and Janet Rankin
How is the pandemic changing the ways leading universities integrate digital education into their institutional strategies? This episode of Silver Lining for Learning features TLL's Director, Janet Rankin, joining guests from Harvard and Stanford to discuss their recently published reports on the impact of the COVID-19 pandemic on teaching and learning — and the lessons learned from emergency remote instruction during that period. While much has been made of the difficulties students experienced after they left campus, this show delves into the potential for innovations and advances in learning that this disruption helped to reveal. Guests will share their thoughts on how digital education could transform their universities over the next decade.
Each report is unique in its genesis and design, and each offers a unique perspective on the impact of the pandemic. The authors will discuss the process of planning and developing their reports and the impact these reports have had, including how higher education might move forward from the pandemic with a renewed focus on meaningful and impactful transformation.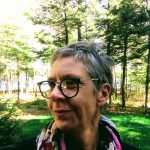 Janet Rankin, Ph.D.,
Director, Teaching +Learning Lab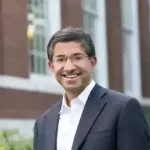 Bharat N. Anand, Ph.D.,
Vice Provost for Advances in Learning at Harvard University and the Henry R. Byers Professor of Business Administration at Harvard Business School.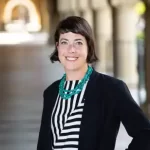 Cindy Behrtram
Associate Director of Project Management for Digital Education at Stanford University