Teaching & Academic Career Panel with ESL Profs

Teaching & Academic Career Panel with ESL Profs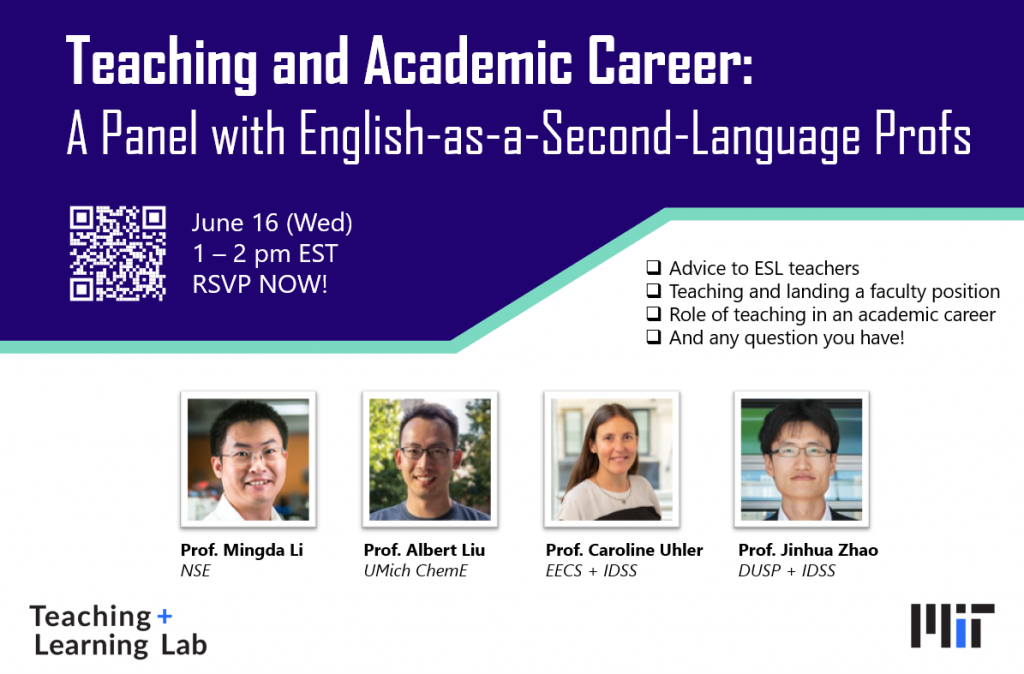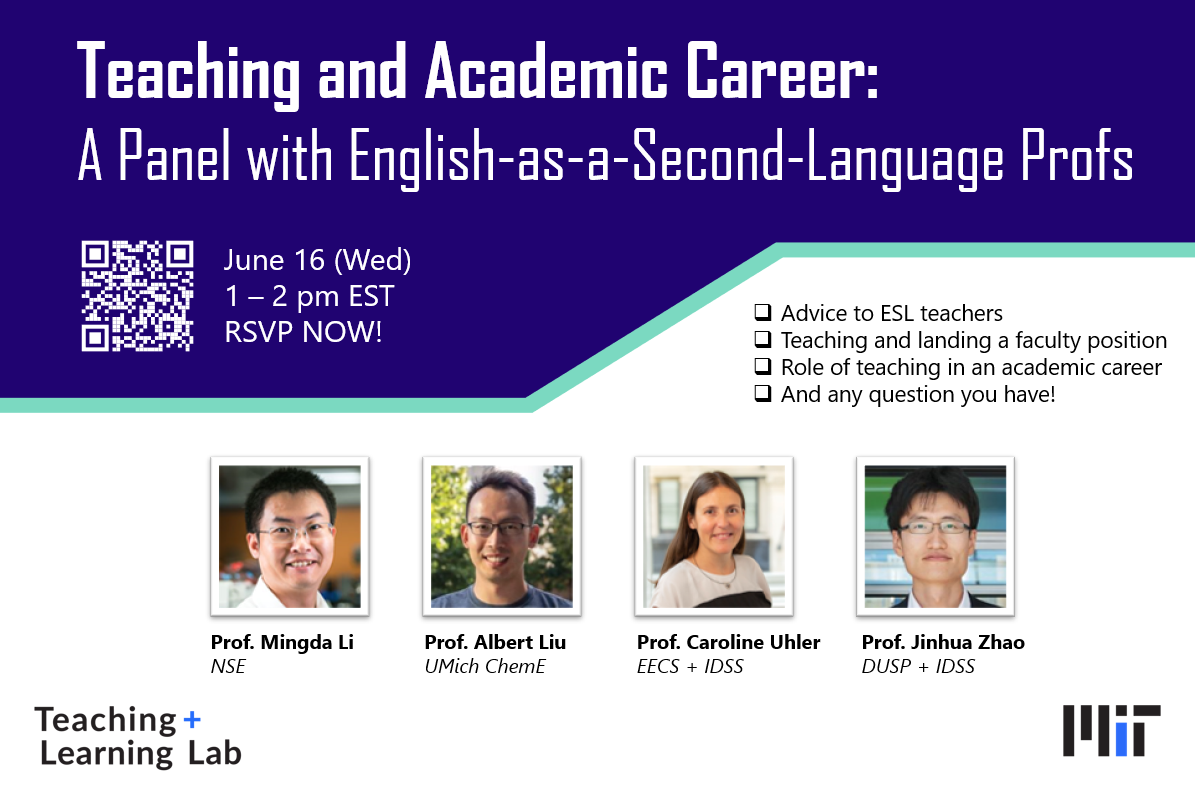 June 16, 2021
at
1:00 pm
–
2:00 pm
For non-native English speakers at MIT, the MIT Teaching + Learning Lab is hosting a Panel with English-as-a-Second-Language Profs on June 16 from 1 to 2 PM (EST), where 4 ESL professors from MIT will share their stories and answer your questions on teaching. We will cover topics such as teaching as an ESL instructor, the role of teaching in academic job search, and the relation between teaching and academic research. 
RSVP here to reserve a spot, and ask your questions! Grad students, postdocs, and undergrad students are all welcome. The Zoom link will be shared with RSVP'ed participants one day prior to the event.
Panelists:
Assoc. Prof. Jinhua Zhao (MIT Urban Studies + Planning and IDSS, MIT PhD)
Assoc. Prof. Caroline Uhler (MIT EECS and IDSS)
Asst. Prof. Mingda Li (MIT Nuclear Science and Engineering, MIT PhD)
Asst. Prof. Albert Liu (UMich Chemical Engineering, MIT PhD)
---
This event has been organized by the Teaching Development Fellowship Network.