How instructors can support student well-being

How instructors can support student well-being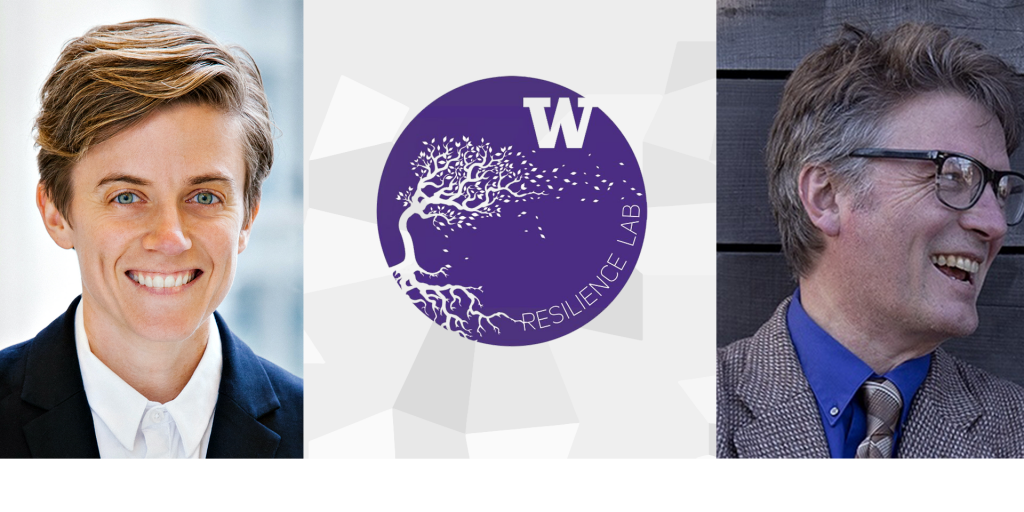 February 24, 2021
at
12:00 pm
–
1:00 pm
College campuses across the country are struggling to respond to the significant social, emotional, and economic burdens carried by our students. With the dual challenge of navigating ongoing remote learning while also envisioning how we come back together in person, the work of caring for ourselves and one another is more important than ever.
Well-Being for Life and Learning (WBLL), an initiative led by the University of Washington Resilience Lab, is focused on meeting this moment by helping instructors design learning environments that promote well-being. A guidebook recently released by the WBLL initiative combines research, teaching practices, and personal testimony to provide instructors with concrete ideas to support the whole student and promote resilience, compassion, and connection.
In this interactive session, developers of the Well-Being for Life and Learning initiative will discuss why engaging the whole campus in advancing student well-being is imperative. The session will include a sample of practices and teaching strategies drawn from the guidebook, considerations for developing a community of practice around this work, and reflections on leveraging well-being practices and resilience coping skills to teach in a more equitable and inclusive way.
You will be able to post your questions throughout this session and have them addressed in a Q&A following the panel discussion.
Please register to receive your Zoom link.
In this session, participants will:
Learn about the background and purpose of the University of Washington's Resilience Lab and Well-Being for Life and Learning (WBLL) initiative
Receive an overview of the Foundations of Advancing Student Well-Being, which set the stage for the WBLL initiative's recent guidebook and include: teaching for equity and access, nurturing connection, building resilience coping skills, and connecting to the environment
Learn directly from an instructor about the experiences and challenges that come with implementing teaching practices to support the whole student
Be introduced to a few models for building communities of practice to support instructors in designing learning environments that promote well-being
Speakers
Megan Kennedy
Megan Kennedy (she, her, hers), MA, LMHC, is the director of the University of Washington Resilience Lab and co-chair of the UW Student Well-Being Collaborative. Kennedy's focus at the UW is on leading strategic initiatives to support student mental health and well-being. Kennedy believes that building systems to support high-quality wellness and educational programs requires teamwork at every level. From engaging community stakeholders in vision-setting to partnering with students, staff, and instructors, her approach to leadership centers collaborative relationships. Kennedy, who has a background in mental health counseling, served as clinical director at Youth Eastside Services (Redmond, WA) before working at the UW.
Robin Evans-Agnew
Dr. Evans-Agnew (he, him, his) is an associate professor in the vibrant University of Washington Tacoma's School of Nursing and Healthcare Leadership. He is focused on upstream actions to transform inequities, especially as they relate to asthma and environmental justice and trauma-informed nursing practice. He is co-editor of an upcoming special issue of Health Promotion Practice on photovoice – a method for empowering communities for transformative change. In his research and practice, he explores and engages with the intersection of action inquiry processes and group leadership and followership. In particular, he leads a regional community of practice with other nurse leaders focused on transforming nursing education for resiliency and prevention of the lifelong consequences of adverse childhood experiences. As a community-based nurse, he has worked extensively with Black, Indigenous, People of Color for community transformation, including a 9- year Community-Based Participatory Research partnership with the Mujeres Latinas Apoyando la Comunidad, a group of new immigrant mothers of children with asthma. His second degree was in nursing from Johns Hopkins University and he completed his Masters in nursing at the University of Washington (1998) working with a northwest tribe on a culturally appropriate physical activity assessment. His PhD (UW, 2011) concerned asthma management inequities in Black urban youth from Seattle.