Writing-based Strategies for Learning
On Tuesday, April 28, 2020, this session explored applications of writing-to-learn pedagogy used in a variety of STEM classrooms.
Dr. Ginger Shultz led a discussion of strategies that make writing feasible, even in large introductory courses. Writing engages students in solidifying tacit and unformed ideas, connecting them, and translating them for particular audiences.
Learning Outcomes
Discuss conceptions of writing and our role as instructors
Gain an understanding of the ways writing supports learning science
Discuss tools and strategies for making writing-to-learn strategies feasible
Guest Speaker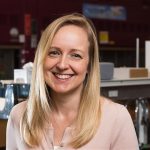 Assistant Professor, Chemistry, University of Michigan