The Power of Daily Mentoring
In this interactive session on Tuesday, October 29, 2019, participants explored research-based, practical strategies to improve your day-to-day mentoring. Given the real-time pressures faced by educators every day, it is important to identify ways to bring greater intentionality to interactions with students in and out the classroom, whether the context is office hours, research spaces, classrooms, advising, or co-curricular spaces.
An important dimension of mentoring is the provision of constructive feedback. How we frame our most difficult conversations will impact the likelihood the messages are taken in by students. Packard's research has underscored the power of mentoring for first-generation, low-income, and historically underrepresented students in science and engineering fields, as well as strategies that can promote synergies among those within various roles across the university.
Guest Speaker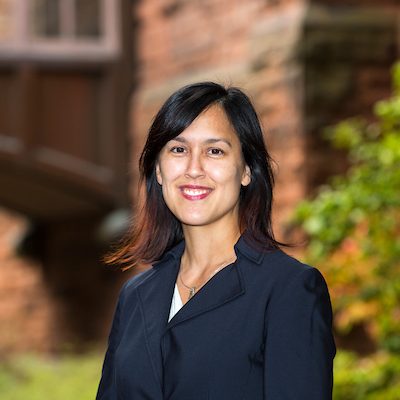 Dr. Becky Wai-Ling Packard
Professor, Department of Psychology & Education Mount Holyoke College
Becky Wai-Ling Packard is a Professor in the Department of Psychology and Education at Mount Holyoke College where she has served on the faculty for over 20 years. The author of Successful STEM Mentoring Initiatives: A Research-Based Guide for Faculty and Administrators (Stylus Publishing), Packard has visited over 60 campuses and numerous organizations interested in improving mentoring, STEM persistence, and equity. Her research has focused on students using community college pathways, first-generation college students, low-income students, students of color, women, and nontraditional students, among others. In 2005, she was recognized with the Presidential Early Career Award for Scientists and Engineers (PECASE), the highest honor bestowed by the U.S. government on early career scientists. As a campus leader, she served as the founding director of teaching and learning initiatives, the director of leadership, and Associate Dean of Faculty. During the 2018-2019 school year, she served as a faculty fellow at the University of Michigan working on inclusive climate in STEM departments. A first generation college graduate, Packard earned her bachelor's degree at the University of Michigan and her Ph.D. from Michigan State University.