Community of Anti-Racist Educators @MIT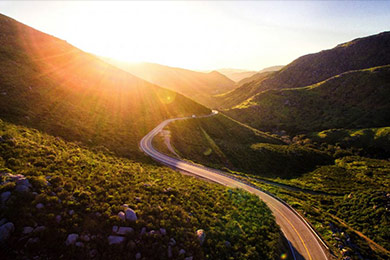 In January 2022, the Teaching & Learning Lab launched a new interdisciplinary community in which 12 MIT faculty and instructors came together to engage in anti-racist work within the context of their roles as educators across disciplines at MIT. Consistent with the goals of the MIT strategic action plan for diversity, equity, and inclusion, the group worked to identify and address barriers to equity, opportunity, and belonging and to "shape an environment in which all people can do their best work and thrive" in classrooms across MIT. Ruthann Thomas, Associate Director of Teaching and Learning, designed the community to be part education, part activation to inform and support the work of anti-racist educators through a Reading Group in January that led into a Community of Practice during Spring 2022.
Are you interested in joining a future cohort of the Community of Anti-Racist Educators at MIT?
If you are interested in joining the Fall 2022 cohort of the Community of Anti-Racist Educators, please complete a brief interest form here by Monday, June 6th.
---
What is anti-racist pedagogy?
Anti-racist and other anti-oppressive pedagogies build upon a foundation of inclusive pedagogy. Inclusive pedagogy employs equitable, evidence-based teaching practices, learning activities, and assessments to foster classroom environments where all students feel valued and supported in their learning (see a list of inclusive teaching practices here; select "make a copy"). Taking inclusive teaching as a baseline, anti-racist pedagogy goes beyond supportive classroom climates and beyond integration of more diverse readings and perspectives, and toward deliberate, active steps to recognize, analyze, and dismantle traditionally oppressive norms, structures, and teaching practices (Rideau, 2020). As an example, an inclusive teaching practice would highlight diverse STEM role models in a Physics or Math course to support students' sense of belonging in the discipline. Going beyond this, an anti-racist teaching practice would engage students in analysis of the systemic barriers that limited access to Physics or Mathematics education.
About the Community of Anti-Racist Educators
The Community of Anti-Racist Educators is designed as a structured and intentional space for MIT faculty and instructors to explore and apply anti-racist pedagogy modeled on the process outlined by Kishimoto (2018):
begin with awareness and self-reflection on social position,
extend into what (content) and how (teaching practices) you teach, and then
move beyond to consider critical analysis of oppressive systems and organizing efforts, more broadly.
Prior to the reading group, educators are encouraged to engage in reflection to build awareness of the multiple and intersecting identities that shape their positionality as educators, which is a foundational practice for creating an inclusive and anti-racist classroom (Kishimoto, 2018). Research has demonstrated that an educator's social identities shape how they experience their classroom and approach their curriculum as well as their teaching practices and perceptions of how students interact with each other (Chesler & Young, 2007). For example, a Black woman educator may be more aware of the racial and gender dynamics in her classroom than a white male educator because she recognizes these experiences from her own lived experience. This step was designed to encourage an intentional coupling of critical reflection on identities with teaching practices to evaluate how our lived experiences inform perspectives on how students learn, classroom climate, curricular choices, and course policies.
Across three meetings of the reading group, MIT educators read scholarly articles (e.g., Ash, Hill, Risdon, & Jun, 2020; Kishimoto, 2018), discuss the theory and practice of inclusive and anti-racist pedagogy, and make concrete and actionable plans to incorporate specific equitable and/or anti-racist teaching practices to their own subjects. The design and facilitation of meetings models core tenets of anti-racist pedagogy by de-centering authority, co-constructing knowledge, and engaging in critical analysis of racist systems and structures. For example, instead of developing discussion questions, participants share points to unpack from the readings and set intentions to co-construct the focus of the discussion. Inspired by the notion of educational ecosystems, MIT educators in the Spring 2022 cohort engaged with this invitation by Chang et al. (2018, as cited in Ash et al., 2020) to view teaching and learning spaces as "ecosystems, instead, that feed each other? That create support for each other, that help to foster more growth. Creating ecosystems as opposed to creating pipelines, might be the beginning of a way of actually achieving not just equity, but moving towards justice" (p. 16). We also considered how to engage with classroom activities or discussions where students (and the instructor) might experience productive discomfort as they engage with concepts connected to privilege and oppression. In the final meeting of the Reading Group in IAP 2022, MIT educators develop and share their concrete and actionable plans to incorporate anti-racist teaching practices as well as other goals for their work as an anti-racist educator.
When the semester begins, the group shifts to a Community of Practice as a space for collaborative learning and mutual support for their work as anti-racist educators. Monthly meetings provide a space for intentional reflection and dialogue driven by the groups' interests and challenges with implementing inclusive and anti-racist teaching. St. Clair and Kishimoto (2010) highlight how anti-racism is a "continuous journey and the individual will be constantly traveling — one never arrives at the end," (p. 23). The community of anti-racist educators is designed to support MIT faculty and instructors along that continuous journey.
References
Ash, A. N., Hill, R., Risdon, S. N., & Jun, A. (2020). Anti-racism in higher education: A model for change. Race and Pedagogy Journal, 4 (3), 1 – 35.
Chesler, M., & Young, A. A., Jr. (2007). Faculty members' social identities and classroom authority. New Directions for Teaching and Learning, 111, 11 – 19.
Kishimoto, K. (2018). Anti-racist pedagogy: From faculty's self-reflection to organizing within and beyond the classroom. Race, Ethnicity, and Education, 21 (4), 540-554.
Rideau, R. (2020). Integrating anti-racist teaching practices into your course. Faculty Blog Teaching@ Tufts. https://sites.tufts.edu/teaching/2020/06/15/integrating-anti-racist-teaching-practices-into-your-course/
St. Clair, D., & Kishimoto, K. (2010). Decolonizing teaching: A cross-curricular and collaborative model for teaching about race in the university. Multicultural Education, 18 (1), 18 – 24.